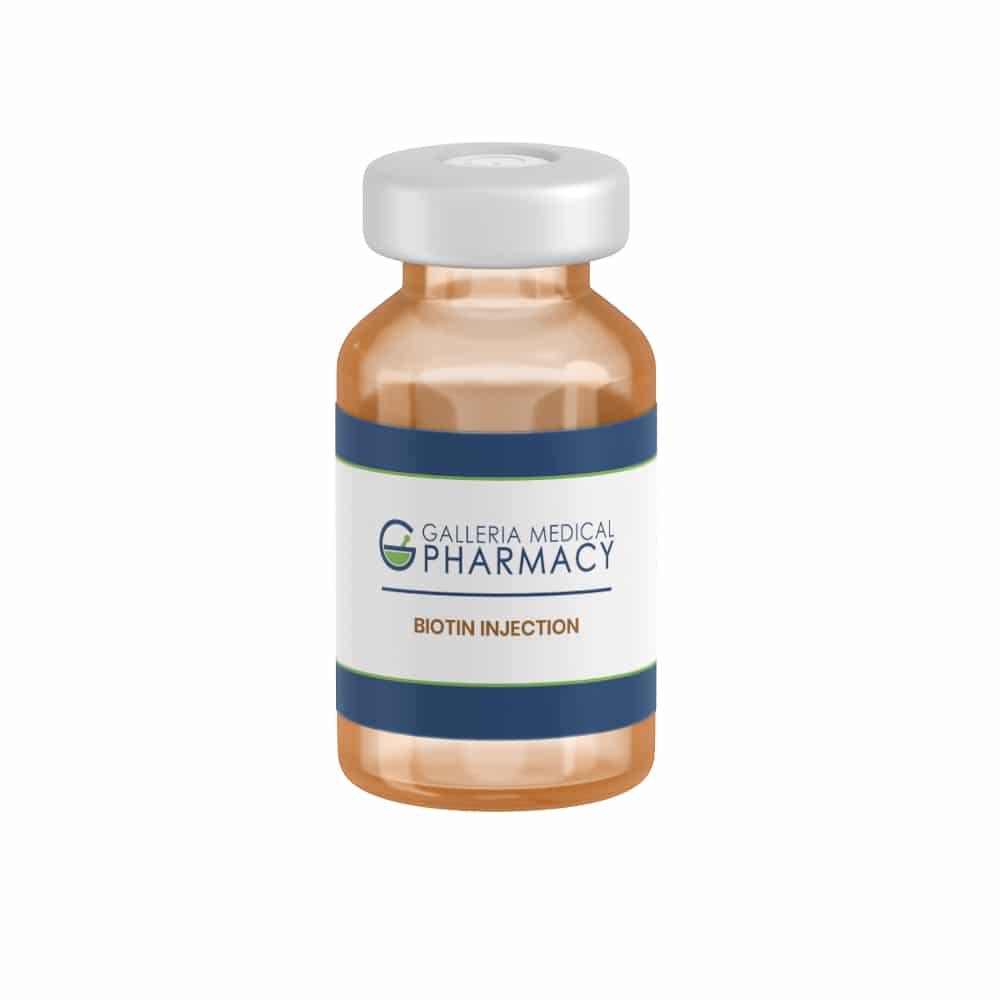 Overview
Biotin, also called Vitamin B7, is one of the B-complex vitamins important for the metabolism of carbohydrates, fats, and amino acids in the body. In other words, it helps turn food into energy and supports a healthy metabolism. Humans do not naturally produce biotin and must therefore consume it in the diet. Sources of biotin include organ meats, eggs, fish, seeds, and nuts.
Biotin is found in several cosmetics and has been promoted as a dietary supplement for aiding in the growth of hair and nails.1, 2, 3 It has also been marketed for helping to address seborrheic dermatitis, biotinidase deficiency, diabetes, peripheral neuropathy, candida infections, and high cholesterol.4
Biotin deficiency can be caused by excessive intake of alcohol, malnutrition, and taking certain medications. Biotin depletion can result in hair thinning, hair loss, brittle nails, psoriasis, a sluggish metabolism, fatigue, depression, and numbness and tingling of the extremities. Supplementation outside of the diet is usually not necessary if a healthy diet is consumed and no deficiency has been diagnosed.4, 5
Biotin is generally well tolerated and is very rarely associated with any adverse effects, even at high doses. One case report was found, however, of an elderly woman who took 10 mg/day of biotin and 300 mg/day of pantothenic acid for two months and experienced eosinophilic pleuro-pericardial effusion.5 As such, patients taking biotin should exercise caution in consuming high dosages over long periods of time.
How Supplied
Biotin is commercially available in various multiple vitamin solutions for injection. Available dosages range from 12 mcg/mL to 20 mcg/mL. It is also available as an over-the-counter oral dietary supplement in various concentrations and combinations with other nutrients.
Several options exist for supplementing biotin outside of the diet, however patients that would benefit from an injectable form, without the addition of other vitamins, and/or in alternative dosages than what is widely available may be prescribed this compounded preparation as determined by a prescriber. The most popular formulation compounded at Galleria Medical Pharmacy is Biotin 10mg/mL Injectable Solution, though other strengths and formulations may be available upon request.
Since this compound is injected intramuscularly or intravenously, biotin injection is best administered under professional supervision by a healthcare practitioner. As per FDA regulations, compounds prepared by a pharmacy are not intended for office use (e.g., office stock of a drug that is administered to multiple patients). As such, this preparation requires a prescription, which is then administered to the specified patient by a healthcare practitioner at their practice.
Storage
Store this medication at 68°F to 77°F (20°C to 25°C) and away from heat, moisture and light. Keep all medicine out of the reach of children. Throw away any unused medicine after the beyond use date. Do not flush unused medications or pour down a sink or drain.
Reference
Glynis A. A Double-blind, Placebo-controlled Study Evaluating the Efficacy of an Oral Supplement in Women with Self-perceived Thinning Hair. J Clin Aesthet Dermatol. 2012;5(11):28_34.
Colombo VE, Gerber F, Bronhofer M, Floersheim GL. Treatment of brittle fingernails and onychoschizia with biotin: scanning electron microscopy. J Am Acad Dermatol 1990;23:1127-32.
Floersheim GL. [Treatment of brittle fingernails with biotin]. Z Hautkr 1989;64:41-8.
Office of Dietary Supplements. Biotin fact sheet for health professionals. September 2018. Internet version, retrieved May 16, 2021. Available on the World Wide Web at: https://ods.od.nih.gov/factsheets/Biotin-HealthProfessional/
Standing Committee on the Scientific Evaluation of Dietary Reference Intakes-Panel on Folate, Other B Vitamins, and Choline and the Subcommittee on Upper Reference Levels of Nutrients, Food and Nutrition Board, Institute of Medicine (IOM). Dietary Reference Intakes for Thiamine, Riboflavin, Niacin, Vitamin B6, Folate, Vitamin B12, Pantothenic Acid, Biotin and Choline. 1999, 2000. The National Academy of Sciences Press, Washington DC.
Compounding Pharmacy Statement
This preparation is compounded with drug components whose suppliers are registered with the FDA. While Galleria Medical Pharmacy adheres to USP <797> guidelines and applicable state and federal regulations to meet the required quality standards, the statements made regarding this preparation have not been evaluated by the FDA for safety or clinical effectiveness. As such, this preparation is not intended to diagnose, treat, cure, or prevent any disease. For inquiries concerning this preparation, please contact (504) 267-9876.