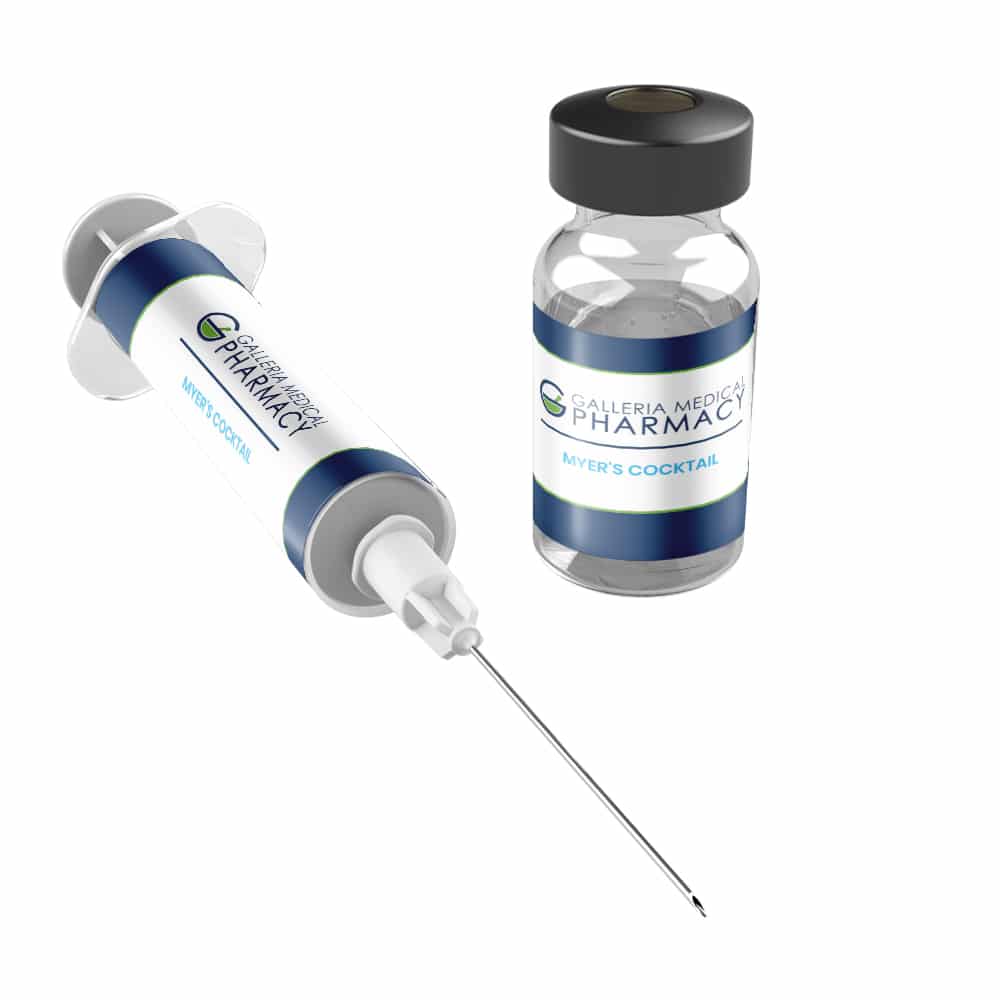 Overview
Intravenous micronutrient therapy (IVMT), and specifically Myers' Cocktail is a popular approach for treating various conditions among complementary and alternative medicine practitioners. It includes, vitamin C, B-complex vitamins, vitamin B12, magnesium, zinc, and sometimes glutathione and others.
John Myers MD was the founder of the unique blend of intravenous (IV) vitamins and minerals he administered to his patients for the overall treatment of assorted medical ailments. Myers' Cocktail is the coined term for the treatments he gave. After he died in 1984, several of his patients sought nutrient injections from other physicians because their chronic conditions (e.g., fatigue, depression, chest pain, or palpitations) that had once been controlled by these treatments had now returned.
The exact formula of Dr. Myers' treatment was not clear. So when Dr. Alan Gaby took over Dr. Myers' patients, he developed a version to approximate the treatment. Over a period of 11 years, Dr. Gaby administered about 15,000 treatments to roughly 800-1,000 patients to address asthma attacks, fatigue, fibromyalgia, migraine headaches, muscle spasms, upper respiratory tract infections, chronic sinusitis, seasonal allergies, and other conditions. Dr. Gaby observed many of his patients given the Myers' Cocktail showed improvement.1 These anecdotal claims were never substantiated with formal clinical trials, thus the efficacy of the Myers' Cocktail remained uncertain.
In 2009, a placebo-controlled pilot study sought to evaluate the feasibility, safety, and efficacy of this therapy for treating fibromyalgia. The authors concluded that most subjects experienced significantly improved tender points, pain, depression, and quality of life as compared to baseline, but no statistically significant differences were seen between Myers' Cocktail and placebo. They did demonstrate, however, that the treatment is feasible and safe.2
Indications
There are no formally recognized indications for the treatment with Myers' Cocktail.
How Supplied
Myers' Cocktail is not commercially available. Patients that would benefit from its administration may be prescribed Myers' Cocktail as determined by a health care provider.
For best results, Myers' Cocktail should be administered under professional supervision by a healthcare practitioner. As per FDA regulations, compounds prepared by a pharmacy are not intended for office use (e.g., office stock of a drug that is administered to multiple patients). As such, this preparation requires a prescription, which is then administered to the specified patient by a healthcare practitioner at their practice.
Storage
Store this medication at 68°F to 77°F (20°C to 25°C) and away from heat, moisture and light.
Keep all medicine out of the reach of children. Throw away any unused medicine after the beyond use date. Do not flush unused medications or pour down a sink or drain.
Reference
Gaby AR. Intravenous Nutrient Therapy: the "Myers' Cocktail." Alternative Medicine Review. 2002; 7(5): 389-403.
Ather Ali, et al. Intravenous Micronutrient Therapy (Myers' Cocktail) for Fibromyalgia: A Placebo-Controlled Pilot Study. J Altern Complement Med. 2009 Mar; 15(3): 247-257.
Compounding Pharmacy Statement
This preparation is compounded with drug components whose suppliers are registered with the FDA. While Galleria Medical Pharmacy adheres to USP <797> guidelines and applicable state and federal regulations to meet the required quality standards, the statements made regarding this preparation have not been evaluated by the FDA for safety or clinical effectiveness. As such, this preparation is not intended to diagnose, treat, cure, or prevent any disease. For inquiries concerning this preparation, please contact (504) 267-9876.